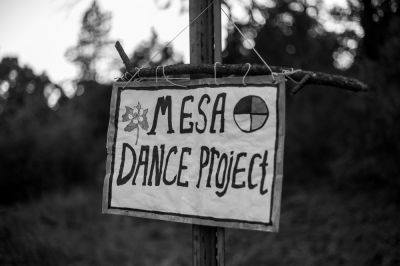 MESA (Movement & Ecology Sanctuary for Art)
Ritual Dance Camp 2023
May31st - June 4th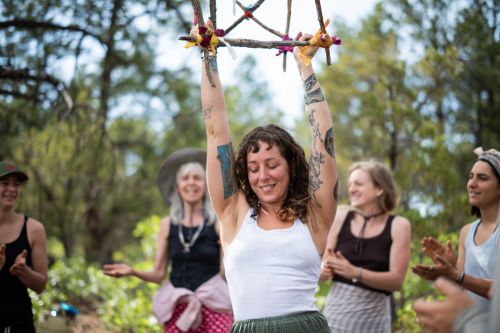 Cost: $450.  $350 for Ridgway/Ouray Locals.
Estimate an additional $5/day for group food costs.
There is a limit of 12 people
To register please email Nathan at syzygybutoh@gmail.com

Deep in the vastness of the heart I see a Phoenix…  Within the ashes I see a glowing ember….  Will you help me to give life to the sacred heart?  Generosity and constancy compel me to continue but I cannot continue alone.  Can we be together again?  To make the feast and offer the food?  Can we lead each other, following in turn our great humanity to transit this life/death situation we find ourselves in?  How can I help you in your transit through this life adventure?

The sacred sense of art is to offer ones self again and again in hopes of serving what you love.  From this love there is never a "yes" or a "no" but rather a "proceed" or "try again."  One can take the sacrament over and over but if the door to the inner chamber of the heart is closed it matters not.  But constancy is the mustard seed and if you offer your best each time, with generosity as your companion, then the holy mountain will come to you.

Ritual dance is the act of presenting ones self at the court of what you love, asking if you may wash the feet of your beloved.  It may take many petitions, many lifetimes before you are received.  But this is nothing special, for it is in the daily tasks of life in which you prepare the way.  It is all a gift and freely given, but to become impeccable in your service of daily life is surely a prerequisite to serving your beloved.

From this spirit I offer the invitation to come to the Mesa this spring.  I will give a five day workshop to support the liberation, transformation and healing for the individual and the collective.  We will dance and open our subtle intuition with the support of the wild place called the Mesa.  When you visit the Mesa you walk across a flat land until you reach the escarpment where a great expanse opens before you.  The geography opens the heart and remembers our relationship with the world.  Just to be here is enough.  From this threshold we will make our offerings, our prayers and our affirmations in service of this life.

The term "ritual dance" describes a creative structure of time, place and action in service of a personal and collective intention.  This can be transformative, healing or even mystical in nature.  Each person will choose a specific site on the land and through a process of solo exploration, group support and guidance they will have the opportunity to create a ritual dance score.  Although each participant directs their own score it is approached as a collaborative process.  We will culminate the workshop with a collective ritual performance.  

The workshop includes:

5 days camping on the Mesa
Dinner provided each evening (we'll have a camp cook)
4 days of intensive dance and training on the land
The last day will be a ritual performance/offering/integration and feast.  Community members will be invited to participate with us.

There will be water, toilet and an outdoor kitchen provided.  You will be responsible for your own food (other than dinners) and camping needs.

Ridgway, CO is not close to Denver.  It is six hours distant from both Salt Lake City and Denver.  You will need to arrange your own travel.  Driving is easiest although it is possible to fly into Montrose and we can help coordinate rides to and from the airport.